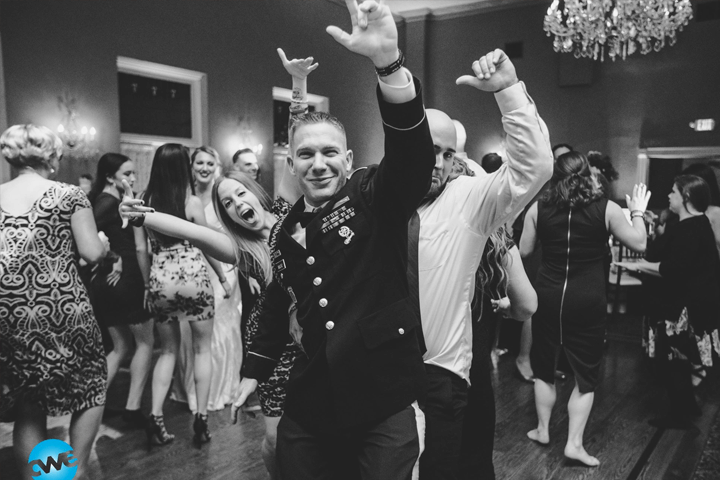 DJ & Event Host Entertainment
The absolute true "core" to each event, because without GREAT MUSIC, NOTHING
ELSE MATTERS.
► Polished professionals.
► Online Planning System.
► Complete access to your assigned Event Host & DJ thru out the entire process.
►Focus on playing great music and less cheesy line dances/annoying MC's.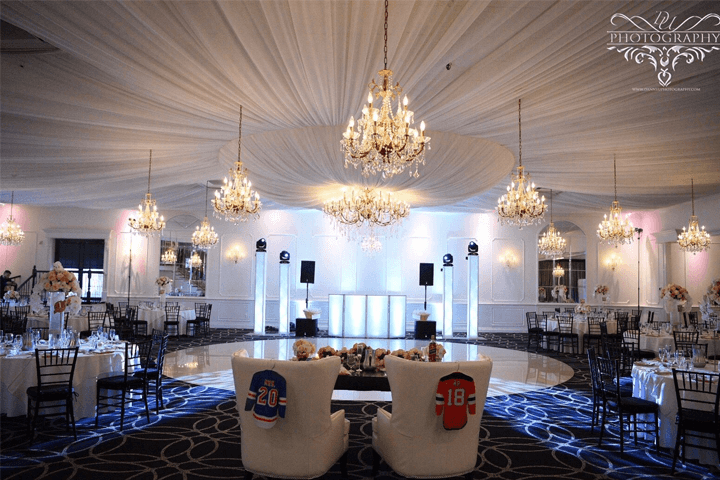 Customized Intelligent Lighting
► Provide a spot light for all special moments throughout the event, (Introductions, First Dance, Parent Dances, Cake Cutting, etc.)
► Provides ambiance with color, texture & design.
► Provides high energy movement, color & texture when it's time to dance which
helps set the "tone" on the dance floor and through out.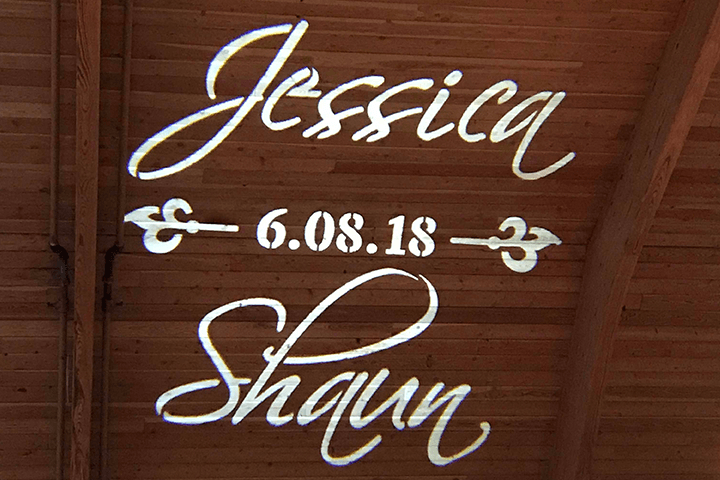 Custom Gobo/Monogram "Name(s) in lights)"
► A Custom Gobo/Monogram designed accordingly to the events theming with the Couple/Guest of Honors name(s) illuminated in lights, for all to see.
► We have the ability to completely animate your gobo should you choose via projection.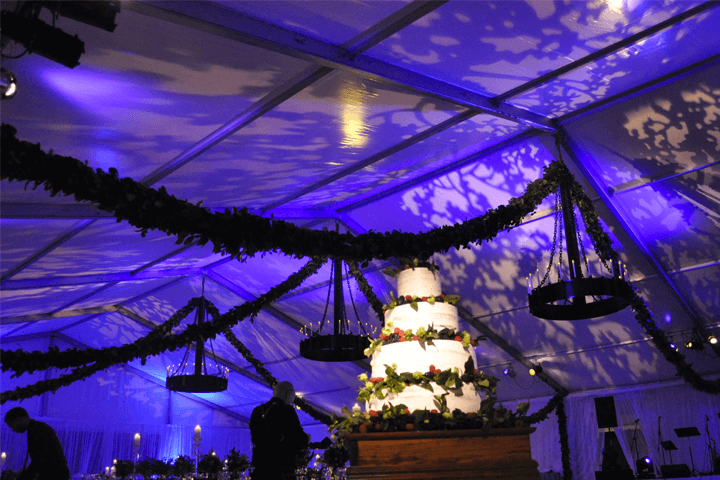 Standard Gobo
► With standard gobos, the sky is the limit in adding texture, design, & color to your venue. From City scapes to branches and everything in between, it will add that added touch to your venue.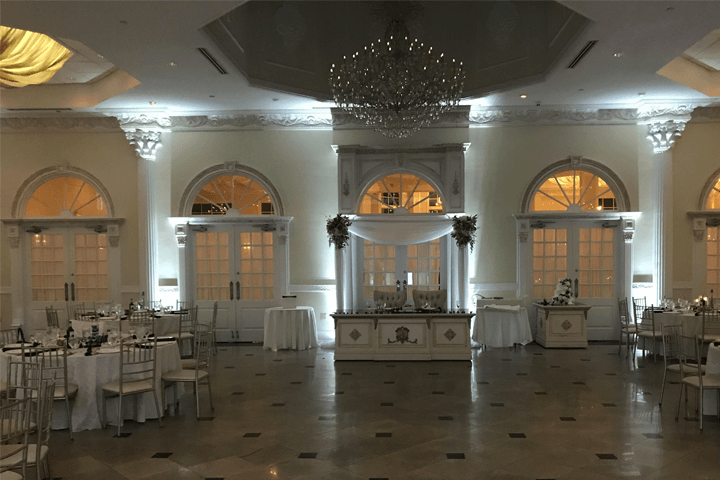 Uplighting
►Wireless/Battery Powered computer controlled LED up lights capable of producing
over 100,000 colors.
►Adds that "WOW" enhancement to your venue.
Highlights your venues hidden architecture to make the walls really "pop".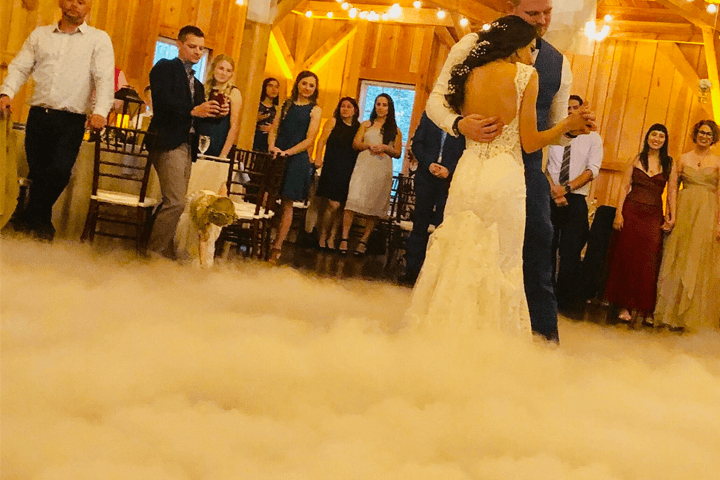 Dancing on the Clouds
► A great way to add excitement to your first dance as a married couple.
► Makes for a great photo opportunity.
► Your guests will go - WOW!!!
Feel as though you are dancing on "cloud 9".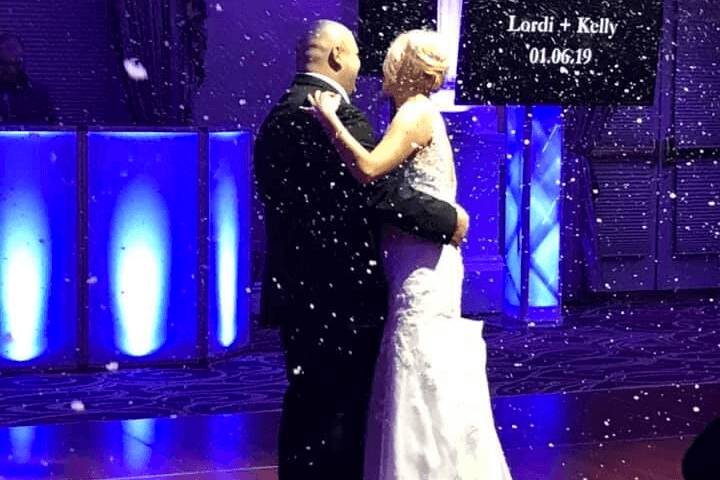 Dancing under the Snow
► Bring the winter storm inside for your first dance as a married couple or honor dance.
► Perfect for Winter Events.
► Makes for a great photo opportunity.Bring the winter storm inside for your first dance as a married couple or honor dance.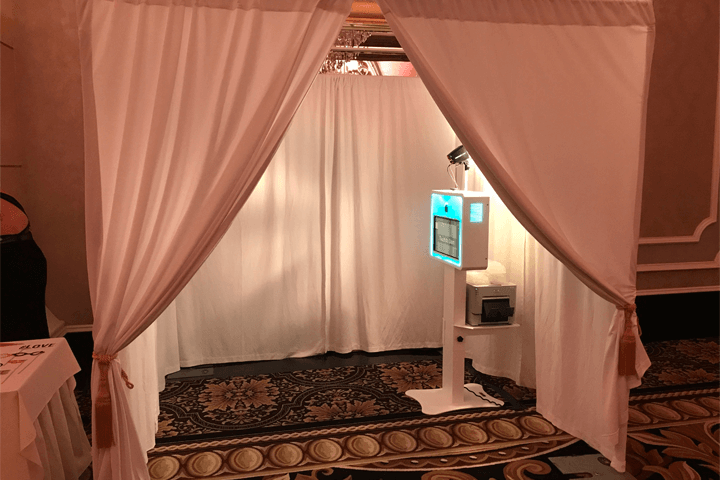 Draped photo booths
► Fully draped Photo Booth to allow your guests to feel the privacy needed for those "wacky" moments.
► Expandable drapery to allow up to 12 guests inside the unit. It makes for great shots of co workers, college friends, etc.
► The ability to choose Full Color or Black & White photos on demand at the time of printing.
► Unlimited prints.
► Signature style guests books.
► Fun props are always included.
► Complete social media intergration.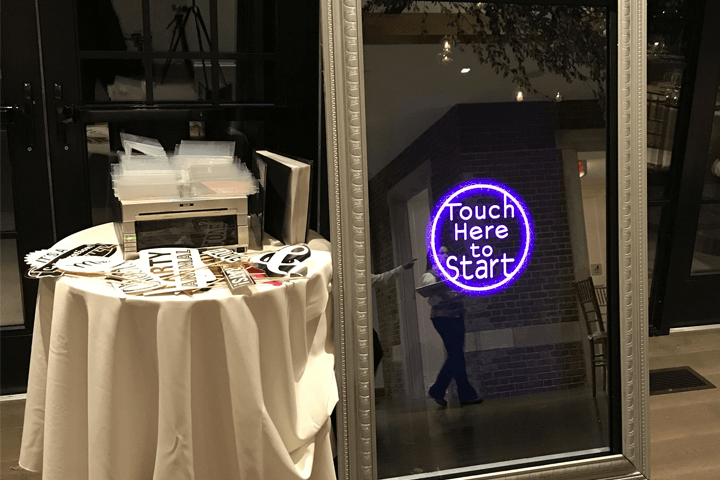 Mirror Me Photo Booth
► Really adds the WOW factor to the photo booth aspect of your event - its a giant
touch mirror!!!
► Has all of the same capabilities as our Photo Cabana Booth with the added "WOW"
factor.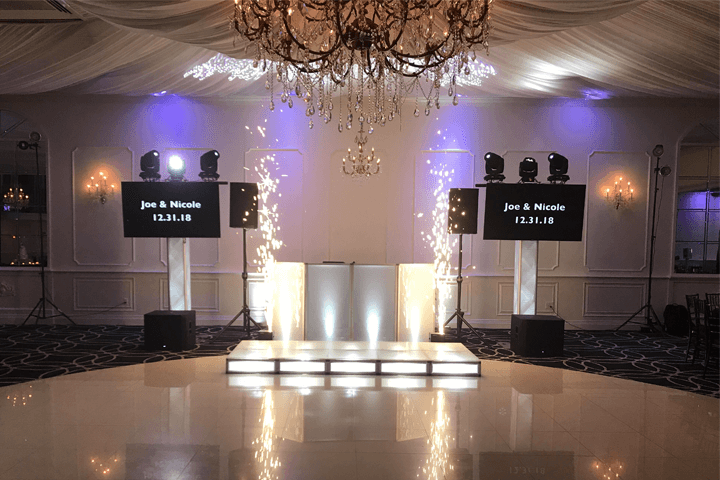 Sparkulars
► Why watch the "fireworks" outside when you can bring them indoors?
► Cutting edge, cold spark technology completely safe for indoor use (by properly trained staff).
► Not only great for that "WOW" factor, it will also provide that timeless photo
opportunity.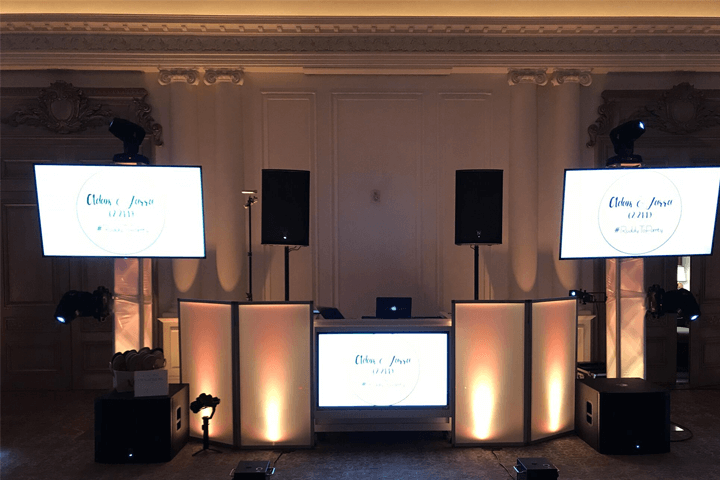 TV/Video Production
► 70" LED TV's to provide the ultimate love story for your guests to enjoy.
► A great add on for those clients having their cinema team create a same day edit.
► Custom visuals displayed throughout your event.
► Tasteful music videos to enhance your dance floor experience.
► Digital Candid photos taken throughout your event which are then shown on the screens.
► Complete photo booth integration to allow for the very same photo booth photos to be shown on the big screens.
► Complete social media integration - hashtag reader to pull from all social platforms and share with your guests in real-time.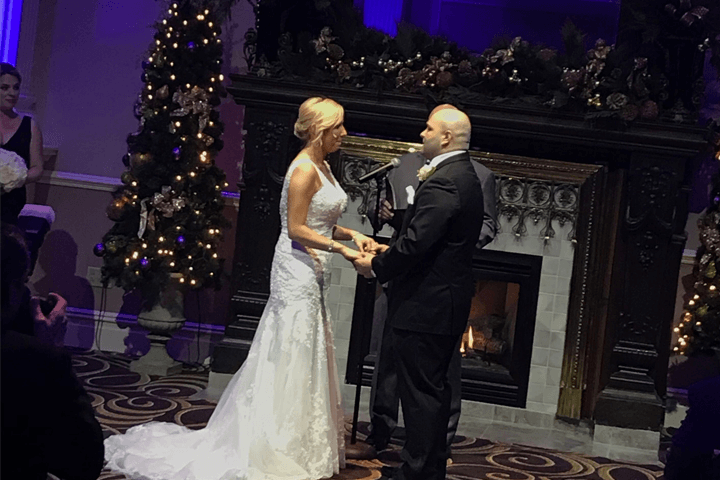 Wedding Ceremony Sound/Music
► A complete separate sound system for your Ceremony space.
► Music for each aspect of the special moment, ie: parents, bridal party, bride/groom, etc..
►Wireless microphones to allow for you guests to not only partake, but actually hear this very important moment - crystal clear.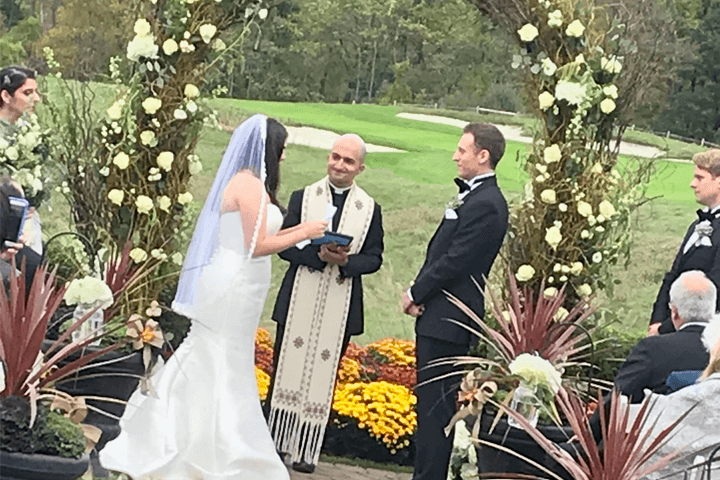 Live Musicians
► From Piano & Keys, to Sax & Guitar with everything in between.
► A great way to enhance your Ceremony & Cocktail hour experience.
► With select musicians (Sax, Percussion, Electric Violin, etc), it really is an incredible way to enhance your dance floor throughout the event thru live music and DJ pairings.
AND THEN SOME
If you don't see it on our site, just ask - chances are we've done it before AND IF NOT, were even more intrigued as we're always trying to push forward.