A natural in the business, yeah we guess you could say that. Starting out as an assistant at the age of 12, CJ has literally grown up in this business from his early start of DJing family/friend events, to working with some of the top event companies in the Tri-State area. From that, he has matured into a sought after professional profile/private event DJ, event host, and overall production source. His experience is second to none and it shows. By utilizing his listening skills to understand what his clients want, it gives him the ability to create an event directly from their minds and brings their vision to life. Musically, his ability to read a crowd and interact accordingly allows for a non cheesy, elegant affair for all to enjoy.
When I decided to reboot my business in August of 2017 for a December 2017 launch, my "why" was very apparent, Madison Leigh and Charles "Charlie" Joseph. There I was working a "9-5" corporate job, commuting 3+ hours a day round trip and never seeing my family. With an absolute love of music and the feeling of being a part of such special moments, I knew I needed a change. I sat down with my wife, discussed my idea and boom there I was on a path of scared and uncertainty, but free from the world of the "norm". While being a business owner is very challenging and rewarding, so is being a parent. With that, I have not only made a commitment to my clients to bring the absolute best entertainment I possibly can, but I have also made a commitment to my family to provide for them within this business and industry that I have such a passions for. With that said, I decided to put both of my children's handprints on each case of equipment that I own to serve as a reminder of my "why" each and everyday. My name is Charles "CJ" Westcott and I think you for considering us for your Wedding of Event.
Music is a family business for Jason as his father was the leader of a popular NJ wedding band. He started out in his teens DJing alongside his father's band and eventually moved up to MC/Event Host of the band, all while maintaining residencies at premier nightclubs. As a full time DJ/MC, Jason has 15+ years of experience in the entertainment industry. He has also worked with an assortment of celebrities during his career and as a result, Jason is an extremely well rounded musician. He relies on this experience to ensure that each event is successful from the "basics", down to the smallest detail. His goal is to ensure that each client and guest is having the time of their lives. Jason will bring lots of energy to your event and you can be confident in knowing that your party will be handled with the utmost care and attention to detail.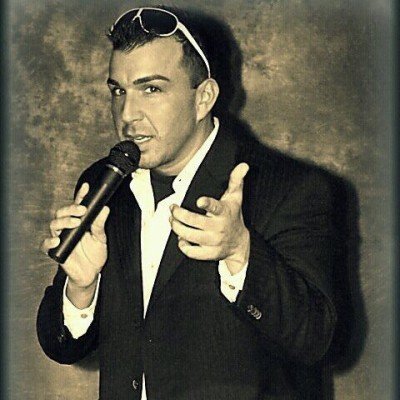 James "Jairok" Sorge has been entertaining for more than 20 years.  From weddings, to corporate events, to being an On-Air radio personality for the Jersey Shores Number 1 hit music station B98.5,  he has the ability to read his crowd and provide the necessary energy to make an event magical.  Along with hosting these events, he also takes the role of "planner", to ensure that all elements of the event are running smoothly, and in turn, that every special moment and memory is captured within photos and videos. 
James constantly exudes positive energy and professionalism in every event, small or large.  He has been hired for thousands of events, therefore allowing him to become one of the most respected Emcees within the industry.   He approaches every event with renewed excitement and transfers that energy into the atmosphere at the event.  Allow James "Jairok" to host your next special event:
"It is my goal to take the vision of our client and do my part to paint the beautiful picture they envisioned, all while helping them create memories that will last a lifetime.  At any event, I will lead your guests down a path and give them an experience they will never forget!"